Caring, Competent & Professional Services
In our comfortable offices, clients receive support and guidance from our highly trained and experienced staff of psychologists, social workers, counselors, and psychiatrists. Clients in certain specialized programs receive our professional services in the comfort of their own homes. All staff members are committed to providing the optimum level of care in an environment which is warm and professional. Numerous specialized services and programs for people's unique concerns are offered.
A process for planning and supporting the individual receiving services that builds upon the individual's capacity to engage in activities that promote community and honor the individual's preferences, choices, and abilities. The person-centered-planning process involves families, friends, and professionals as the individual desires or requires. When minor children and youth are identified as primary individual, this includes the use of a Family Centered Approach to service planning.
Professional Counseling Center Provides Private Outpatient Counseling Services for:
Individual, couple, family, and group therapy
Psychiatric and medication evaluations and treatment
Psychological evaluations and testing
Bariatric and lap band pre-surgical psychological evaluations
Substance use counseling
Specialized play therapy for children
Community Mental Health clients referred for outpatient counseling
Department of Health and Human Services clients referred for outpatient counseling
All individuals involved in these programs must be referred by the funding source.
Family Preservation Programs – must be referred by Department of Health and Human Services
DHHS Clinical/Outreach Counseling – must be referred by Department of Health and Human Services
Public Mental Health – must be referred by St. Clair County Community Mental Health
Families Together Building Solutions (Pathways)
Family Reunification Program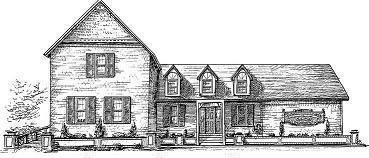 Depression Treatment
First of all, we listen, understand, analyze and evaluate the problems of the patient through verbal counselling sessions, and then categorize the depression level medically to define the treatment path to follow. Depression is treatable, and there are many effective treatments available.
Anxiety Treatment
In severe cases, we take the help of medicines and therapies that would help our patients to fight back the physical symptoms caused by the anxiety.
Couples Therapy
Our approach towards couples therapy is oriented not only towards solving the problems the couple is facing with each other, but to revive the feeling of love and affection they have towards each other.
Individual Treatment
Various issues can spiral into our lives in various ways and gets channeled into other zones, which can create problems in the relationships, professional life, and health. We address the root cause of the problem after carefully listening the patient.
Post-Divorce Recovery
Our practical and scientific approach, while balancing and weighing the emotions at stake, helps us bring in the much needed transparency and attachment among the partners. It definitively helps in doing the right thing, and taking the right decision, not only for the relationship, but personally as well.
Therapy for Children
We do not only try to motivate, but follow the scientific guidelines of psychology to rejuvenate the mental health of the patient, and even follow the medical treatment, wherever necessary to help the patients free themselves from the emotional burden, stress and anxiety that are causing life changing issues.