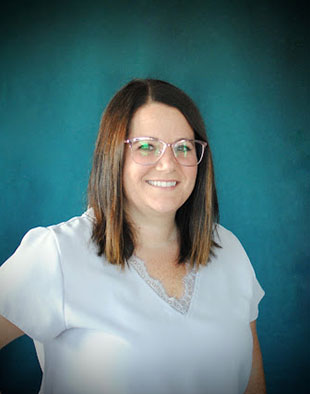 Tasha Behn LMSW, is a Licensed Social Worker with a Master of Clinical Social Work Degree from Michigan State University. Additionally, she has an education in Human Service and Childhood Development. Tasha has experience working in the fields of mental health, human service and education with children, adolescents, adults and families in many different settings within the community. She has been employed at Professional Counseling Center since 2015. Tasha provides outpatient therapy services to children, adolescents, young adults and families. She specializes in helping with anxiety, depression, behavioral disorders, parenting and trauma.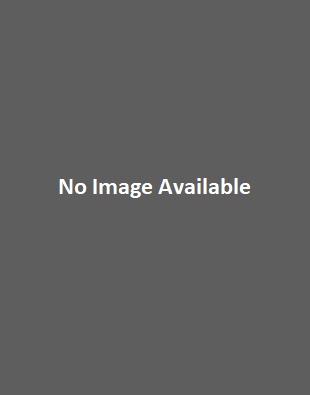 Sandy Burns LMSW, RPT-S is 30 years post graduate specializing in the treatment of children, adolescents and families. Sandy is passionate about children's mental health needs and began training in the late 1990's to become a Registered Play Therapist. She also has the qualifications to supervise others learning about play therapy.Sandy states, "I am an advocate for my clients and will represent them in treatment issues involving the family system. I feel it is important to establish a therapeutic relationship with my clients as it builds trust and trust promotes safety and safety promotes progress in treatment. I am also a mom to two grown children and yes, sometimes they made me pull my hair out, but a sense of humor helps the medicine go down, right? I recently became a country girl and my husband and I adopted a few rescue horses."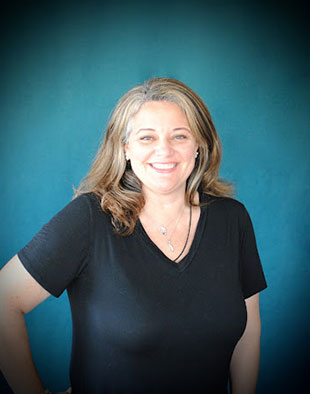 Kelly Ann Cole LMSW, has worked at PCC since 2006. Prior to working at PCC she worked in the field as a school social worker and an early childhood educator. Kelly Ann has lived in the blue water area for over 35 years. Kelly Ann completed her undergraduate degree at Western Michigan University in Kalamazoo, where she earned her Bachelor's of Science, majoring in Sociology. She then went on to complete her Master's Degree in Social Work at Wayne State University. She has worked with a varied background with experience treating school aged children through adults in numerous settings including individual, group and family. Kelly Ann's areas of experience and interest include grief and loss, family system issues, anxiety, depressive disorders, anger management, and conduct disorders.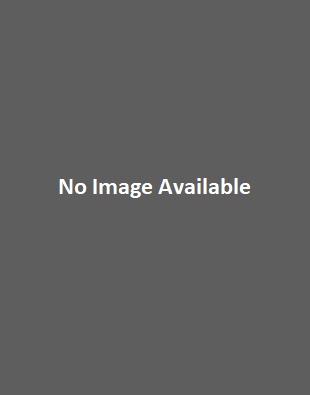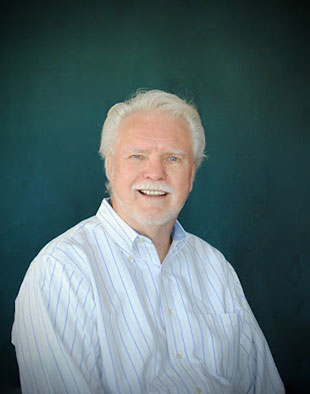 David C. Foreit MS, LPC, is a Licensed Professional Counselor with a Bachelor's Degree in Social Ecology from the University of California at Irvine and Master's Degree in Counseling from California State University at Fullerton. As a gay therapist, he works with clients who have gender identity issues as well as with all members of the LGBTQ+ community. In more than 35 years of clinical practice, he has worked with children, and their families, with behavioral problems such as opposition, defiance, and passive/aggressive tendencies. David provides counseling to individuals, couples, families, children, and adolescents with mood disorders, anxiety, depression, anger control problems, as well as with persons with an ASD.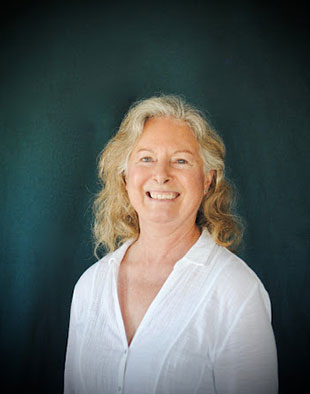 Regina Friedmann LMSW, LMFT, CAADC, graduated from Wayne State University, is a Licensed Master Social Worker and a Licensed Marriage and Family Therapist. Regina is also a Certified Advanced Alcohol and Drug Counselor and provides individual and group counseling for recovering health professionals involved in Health Professionals Recovery Programs (HPRP.) Regina has been involved in clinical and supervisory roles at several agencies in the community. She states, "After more than 43 years of experience, I still very much enjoy helping individuals and families recover from substance use disorders, mental health disorders and trauma." Regina started her role at PCC as a clinician and is now the Co-Director and a co-owner.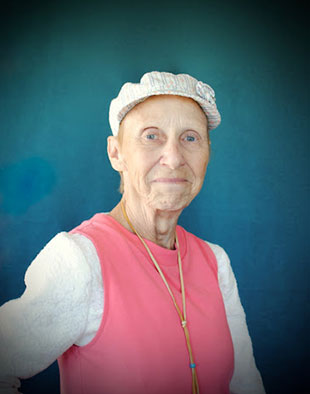 Linda Hernandez MA, has been a therapist at Professional Counseling Center for 30 years. Linda states, "I love the work that I do, and will continue, as long as I feel that I am helpful. My focus of therapy has always been client centered; I want to help them believe in themselves and work on being the best person they can be based on what that means to them. I am a good listener, and easy to talk to." Linda has worked mostly with depression and anxiety and resolving issues connected with lack of self worth. Linda started college in her mid thirties, has an Associates degree from St. Clair County Community College, and a Bachelor and Masters degree in Counseling from Central Michigan University. Linda states, "I worked several different jobs, while earning my degrees. I am very secure with the person I have become and very humble, which I hope transfers to my clients."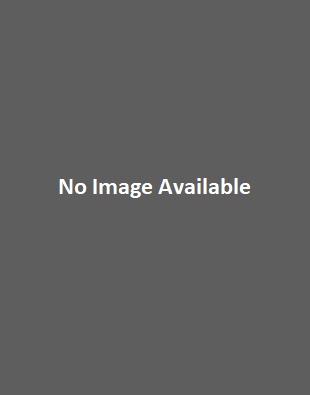 Laura King MA, received her Master's Degree in Professional Counseling from Liberty University in 2015 and Bachelor's Degree in Clinical/Community Psychology from the University of Michigan in 2012. Laura works with women, teens, children and families to find healing and wholeness. She specializes in trauma, anxiety, depression, and impulse control. "My approach is holistic, eclectic and person centered. I frequently use CBT, REBT, and mindfulness therapy interventions during treatment. My goal as a therapist is to meet each person where they are in their journey and walk alongside them to become who they desire to be. Life is harsh and overwhelming sometimes. I strive to offer an authentic honest experience to bring healing and renewed life one person, child or family at a time."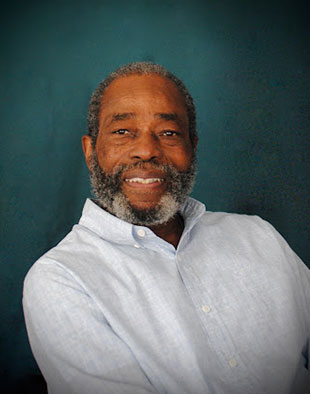 Thermond Kirkland MA, has over 40 years experience working with individuals suffering from a severe mental illness or a developmental disability. He graduated from Eastern Michigan University with a Bachelor's Degree in Sociology and from Wayne State University with a Masters Degree in Counseling. He is a Licensed Masters Social Worker and Licensed Professional Counselor. He states, "As a therapist, I have enjoyed helping individuals understand their mental or emotional illness, that they are not alone, and that it is ok to say 'I need help'." Thermond has helped individuals and families secure treatment for themselves or family members in a setting appropriate for their particular needs (i.e. outpatient or inpatient treatment). He states, "During the course of my career, I have been a clinician and supervisor at a number of mental health clinics. As a clinician, I am comfortable providing individual therapy, group therapy, and working with individuals suffering from a substance use disorder." In his spare time Thermond enjoys traveling, camping, hunting, cooking and spending time with family and friends.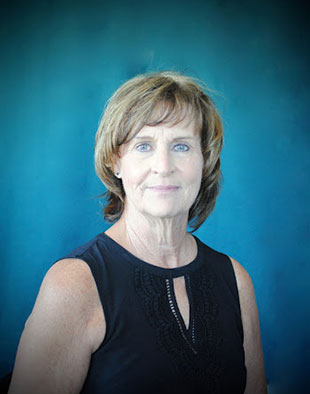 Karmen McMillan LMSW, earned her Bachelor's and Master's degree in Social Work from Wayne State University, as well as a Social Work Graduate Certification in Family and Couples Practice from Wayne State University. Karmen also earned her Masters of Arts in Religion, Pastoral Counseling from Liberty University Theological Seminary. She has an extensive background in working with young adults, adults, and seniors, families, and marriage/couple's. Karmen specializes in working with such disorders as depression, anxiety, low self-esteem, ADHD, survivors of abuse, bipolar disorder, codependency, divorce recovery, grief, pre/marital counseling, parenting issues, PTSD, women's issues, relationship issues, Trauma Therapy, and faith-based therapy. Karmen states, "I am positive, encouraging, caring, non-judgmental, understanding and compassionate and focuses on getting to the root of the issue to facilitate long lasting change. She incorporates a wide range of counseling techniques including cognitive behavioral, client centered, educational, supportive, as well as faith-based therapy."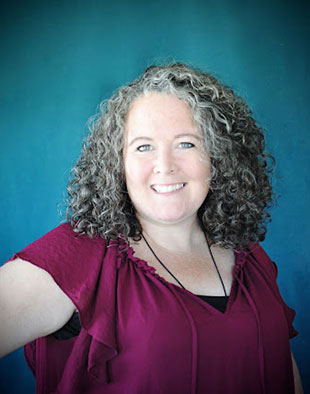 Cari McNaughton LMSW, CAADC, began working at Professional Counseling Center in 2013. Cari has practiced locally for over 20 years working with youth and adults. She graduated with her Bachelor's of Social Work from Saginaw Valley State University and obtained her Masters of Social Work from Wayne State University. Cari specializes in addictions and is a Certified Advanced Alcohol and Drug Counselor. She is experienced working with depressive disorders, anxiety, addictions, anger management, mood disorders, grief and loss, sexual abuse, domestic violence and parenting issues. Cari is a busy mom of four who enjoys attending sporting events, volunteering with 4-H, side by side rides, camping and laughing.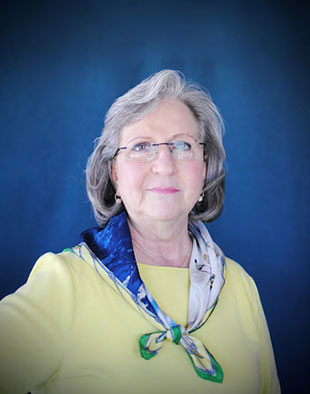 Sally L. Meier MA, LPC, CAADC, is a Licensed Professional Counselor and holds a Certified Advanced Alcohol and Drug Counselor credential. She also has extensive training in co-occurring disorders (Mental Health and Substance Abuse). She has worked as a Counselor since 1984 and graduated with her Master of Arts degree from CMU in 1987. She specializes in working with individuals and the loved ones of folks dealing with addiction and/or anger issues. She also addresses women's issues. Sally has been married for over 40 years and has two adult children and a grandson.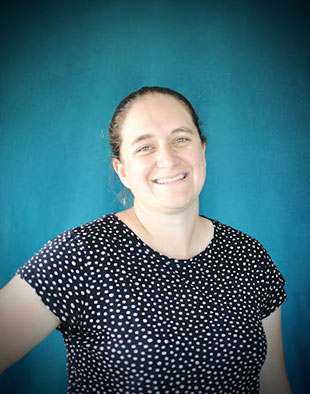 Kristen Patchel MA, attended the University of Denver, where she received a Master's Degree in Counseling Psychology. Kristen's graduate training focused on working with children and adolescents that had experienced trauma. She has experience working with children and adolescents in home-based, intensive services, as well as, providing family and parent sessions. Kristen works primarily with individuals who struggle with depression, anxiety, trauma, behavioral disorders, and identity.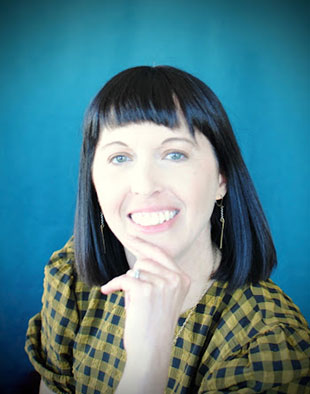 Siobhan Paulun LMSW, is a fully licensed master level social worker at Professional Counseling Center. Siobhan received her Bachelor's Degree in Psychology from Eastern Michigan University and Master's in Social Work from Wayne State University. Siobhan has been working in the mental health field since 2008 and has been working as an outpatient therapist at Professional Counseling Center since 2011. Siobhan has been certified in trauma therapy since 2016. Areas of expertise include Mind Body Skills Building, Mindfulness, Cognitive Behavioral Therapy, Trauma Informed Treatment, Self Esteem, Self Harm, Depression, and Anxiety. Siobhan enjoys collecting/listening to records, traveling, and crafting, especially cross stitch.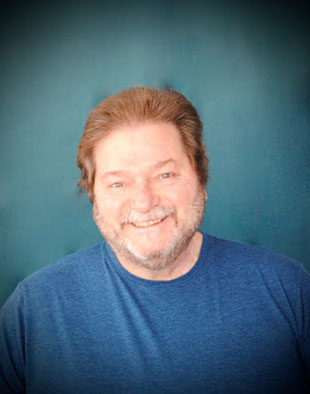 Thomas Pope MA, LLP, is a Limited Licensed Psychologist in the state of Michigan. He earned his undergraduate degree from Eastern Michigan University, and a Master's degree in Clinical Psychology from the University of Detroit-Mercy. He has worked in the human services field in St. Clair County over the past thirty-five years while spending the past twenty-three years at PCC. His training involves evidence- based Cognitive Behavioral Treatment (CBT), mindfulness and lifestyle-based approaches. He currently works with adults. He has a passion for using psycho-educational, skill development and mindfulness approaches in the treatment of anxiety, depression and substance abuse disorders. Tom believes in a collaborative process between the client and therapist while encouraging an honest, empathic and safe space to work toward therapeutic goals. Each phase of life brings challenges and complexities that often require support of another individual. As a therapist, he believes his role is to walk beside his clients, in hope of navigating a deeper understanding of where that individual has been, and where they hope to be as they move forward in life.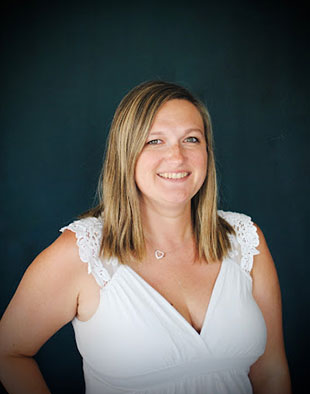 Kaiytlin Rumenapp MA, LPC, earned her Master of Arts in Counseling from Oakland University in 2015 and has been working in the mental health field since that time. Kaiytlin has worked for Professional Counseling Center since 2015, providing in-home and traditional outpatient services to children, adolescents, adults, and parents/families. Kaiytlin has extensive training in trauma therapy, including Trauma Focused Cognitive Behavioral Therapy and Prolonged Exposure Therapy. She also has experience working with depression and anxiety disorders, relationship and family problems, stress and anger management, childhood behavior problems, school problems and with survivors of abuse.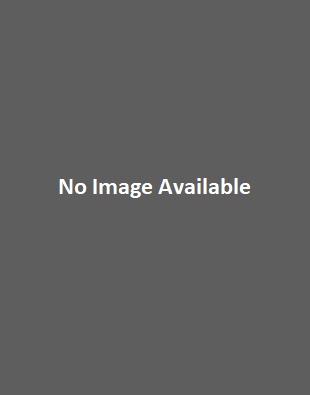 Heather Scholfield MA, LLP is a limited licensed Psychologist who completed her graduate training at Western Michigan University. She provides outpatient psychotherapy for adults.  Heather has extensive experience treating individuals with depression, anxiety, and bipolar disorders.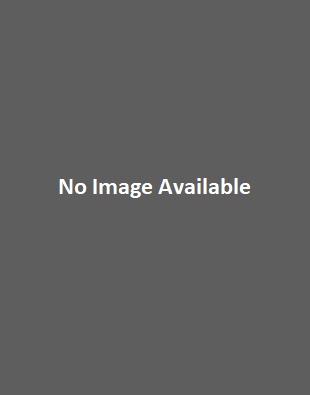 Dr. Thomas Seilheimer is a Ph.D. Licensed Psychologist with forty years experience across a wide range of clinical programs. He provides therapy for adults, adolescents and couples, as well as psychological testing.  He also provides administrative leadership in utilization management, quality management and behavioral healthcare integration.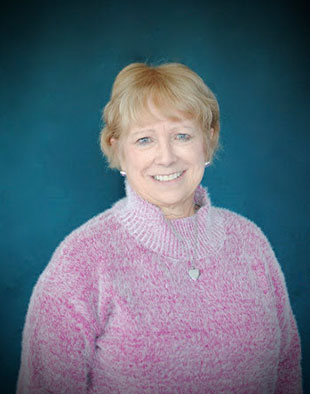 Suzette Stapleton-Tweedie
Suzette Stapleton-Tweedie MS, MA, attained two Master's Degrees from Central Michigan University and has practiced locally for almost 25 years as a Licensed Professional Counselor. Suzette specializes in addiction having attained a Certified Advanced Alcohol and Drug Counselor degree. Suzette completes specialized state training to work with both children and adolescents. She is trained in trauma based therapy, assists both families and individuals who are experiencing depression, grief, anxiety, LGBTQ+ issues, sexual abuse, and domestic violence.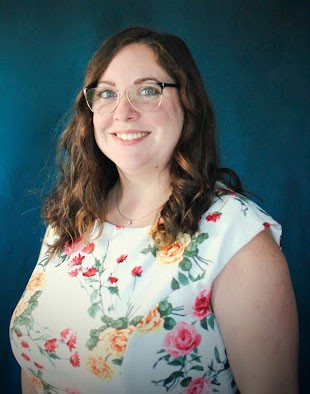 Amanda Stephenson LLMSW, graduated from Michigan State University with a Master's degree in Clinical Social Work. Prior to becoming an outpatient therapist, she spent many years working with various populations as a Human Service Professional within the community. Amanda has experience working with preschool and school age children, adolescents, persons with cognitive disabilities and impairments, at-risk youth, neurodivergent individuals, adults, and older adults. Additionally, she has experience working with individuals, groups, and family systems. Her prior education and training history include Domestic Violence-Safe, trauma informed and trauma focused care, child development, parenting education, anxiety/depression, chronic overwhelm/exhaustion management, and Cognitive Behavioral Therapy. Amanda's therapy technique is strongly rooted in being strength based, person centered, and values the importance of developing a trusting and open therapeutic relationship.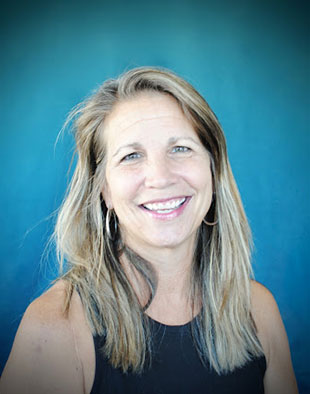 Lisa Stoneberg MA, is the Program Director of both Outpatient and PCC's Home-Based Program. She graduated with her Bachelors Degree from Western Michigan University in 1991, and received her Masters Degree in 1994. Lisa has years of experience working with children, teens, and families. She currently teaches a parenting group at the St. Clair County Intervention Center, which she loves. In her spare time Lisa enjoys being with her family and friends, and traveling.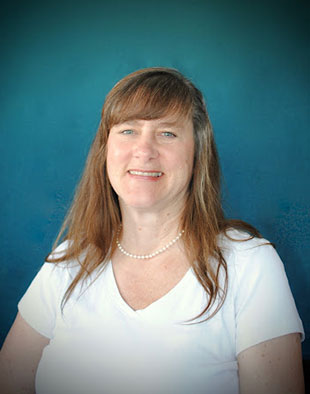 Cynthia Willey-King LMSW, graduated with a Master's Degree in Social Work from the University of Michigan School of Social Work in Ann Arbor, Michigan in 1989. She has been providing outpatient counseling services for children, youth, and adults within this community since 1989, with areas of expertise including: ADHD, learning styles and school related issues, anxiety, depression, OCD, survivors of trauma, blended families, life skills, stress management, etc. She is also a Military One Source EAP provider. Cynthia has been employed at PCC since 2015. She has been a therapist, supervisor, program director and field instructor within our community for many years, as well as having been an instructor for Wayne State University via the St. Clair County Community College campus (research and evaluation) and for Baker College (sociology). She is currently a clinical supervisor and compliance manager for the outpatient program, as well as the current HIPAA privacy officer for PCC. Her hobbies include camping, hiking, photography, reading, writing, and spending quality time with family.