Professional Counseling Center, P.C.
Continues To Grow To Meet The Needs Of Our Community…
Specialized Services Offered For Everyone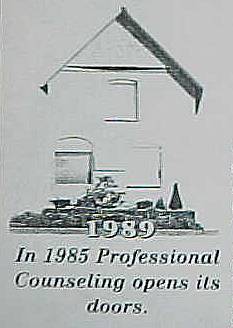 When first established and incorporated in 1985, Professional Counseling Center operated out of a one-room office at 920 Huron Avenue in Port Huron. Within two years, expansion to a suite of three offices occurred. The Center quickly developed an excellent reputation in the community for providing caring and competent counseling services. This reputation is a result of the Center's belief and philosophy that people asking for help should not be kept waiting, an immediate response is needed. Further, that help should be provided by experienced and licensed therapists. Additionally, these services need to be available at a convenient location and times, including evenings and week-ends.
Professional Counseling Center's quick responsiveness to persons in need as well as the quality of care provided, resulted in further growth. A new program funded by the Family Independence Agency was initiated in 1988. The Families First Program, which Professional Counseling Center continues to operate today, is a counseling and parenting education program designed to help keep troubled families together. This program, coupled with the on-going demand for outpatient mental health and substance abuse treatment, led to the relocation at a larger facility at 520 Superior Street.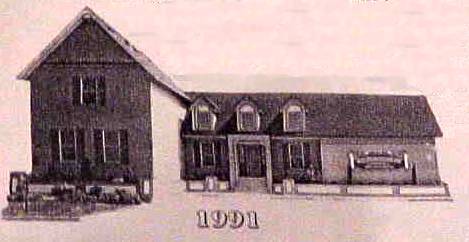 Continued growth and service expansion, especially in the treatment of depression, ADHD, and family problems created a need to build an addition in 1991.

By 1994, the Center offered a full range of therapeutic intervention and assessment services for children, adolescents, adults, couples, and families. Satellite offices were also opened in Marine City and Lapeer to accommodate requests for counseling in these areas.
Contracts were obtained with the St. Clair County Community Mental Health to provide outpatient counseling for children and adults, and in-home family therapy for severely emotionally disturbed children. The shift from traditional health insurance to managed care led to even further expansion as Center staff became approved panel providers. These developments led once again to the need for more space, therefore, the building to the north was purchased, remodeled and connected the Center.
Today's society is complex and as the pace of modern life increases, more and more people fall victim to stress, family conflict, unsatisfactory relationships, depression, peer pressure, school or job dissatisfaction, and drug and alcohol abuse. Professional Counseling Center's response to these growing problems and needs has been and will continue to be to provide the best possible individual, family, marital, group therapy and family preservation services available and to offer these services at a reasonable cost in a manner which is respectful, confidential and professional at all times.