Dr. Karen Joseph provides tele-psychiatry and Medical Director services for Professional Counseling Center. She is a graduate of Michigan State University and Meharry Medical College of Nashville, Tennessee, and is a past research fellow at Vanderbilt University in Nashville. She completed her residency in General Psychiatry at the North General Hospital of the Mt. Sinai School of Medicine in New York, and has practiced in the state of Michigan since 2005. She currently serves as Medical Director at Apex Downriver Behavioral Health in Brownstown, MI. Dr. Joseph is board certified in the State of Michigan.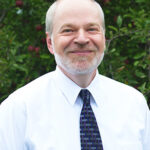 Is a Psychiatric Nurse Practitioner who is Board certified through the American Nurses Credentialing Center. Mr. Hess earned his Bachelor and Master of Science Degrees in Nursing from Wayne State University. He is a member of the American Nurses Association as well as the American Psychiatric Nurses Association. Additionally, he has received advanced education and clinical experience in the diagnosis, treatment, psychopharmacology, and psychotherapy modalities, in order to provide comprehensive care for adults with psychiatric disorders.
PERSON-CENTERED-PLANNING:
A process for planning and supporting the individual receiving services that builds upon the individual's capacity to engage in activities that promote community and honor the individual's preferences, choices, and abilities. The person-centered-planning process involves families, friends, and professionals as the individual desires or requires. When minor children and youth are identified as primary individual, this includes the use of a Family Centered Approach to service planning.
PROFESSIONAL COUNSELING CENTER PROVIDES PRIVATE OUTPATIENT COUNSELING SERVICES FOR
Individual, couple, family, and group therapy
Psychiatric and medication evaluations and treatment
Psychological evaluations and testing
Bariatric and lap band pre-surgical psychological evaluations
Substance use counseling
Specialized play therapy for children
Community Mental Health clients referred for outpatient counseling
Department of Health and Human Services clients referred for outpatient counseling